Eucharistic Witness Series
What does the Eucharist mean to you? How has the Eucharist changed your life? How have you encountered Jesus in the Eucharist?
Throughout this year of Eucharistic Revival, follow along to see how the Eucharist has touched the lives of Immaculate Conception parishioners.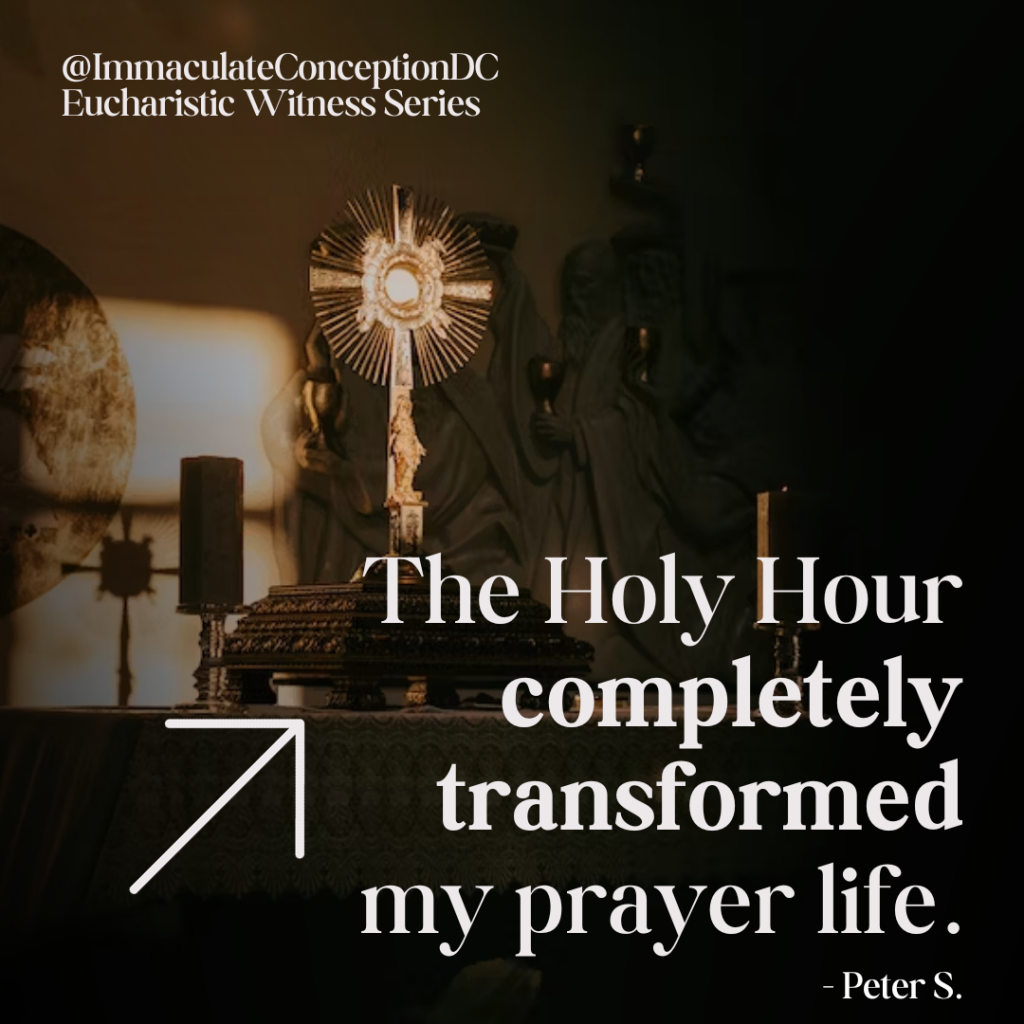 In Matthew's Gospel, when Jesus returns from Gethsemane, he finds Peter and the two sons of Zebedee asleep. He tells Peter: "So you could not keep watch with me for one hour?"
During this period of Eucharistic Revival, let's take up that challenge from our Lord and commit to a weekly Holy Hour with the Blessed Sacrament. Silent prayer in our Lord's presence deepens your faith, improves your relationship with God, and helps you appreciate the beauty of Christ's sacrifice and real presence every time you attend Mass.
The Holy Hour completely transformed my prayer life. It is easy to understand the doctrine of the real presence in theory. But we are not just minds, but embodied beings. Spending time with Jesus physically helped me experience the power of Christ's presence in the Eucharist rather than just intellectually assenting to it.
It can transform your prayer life too.
– Peter S.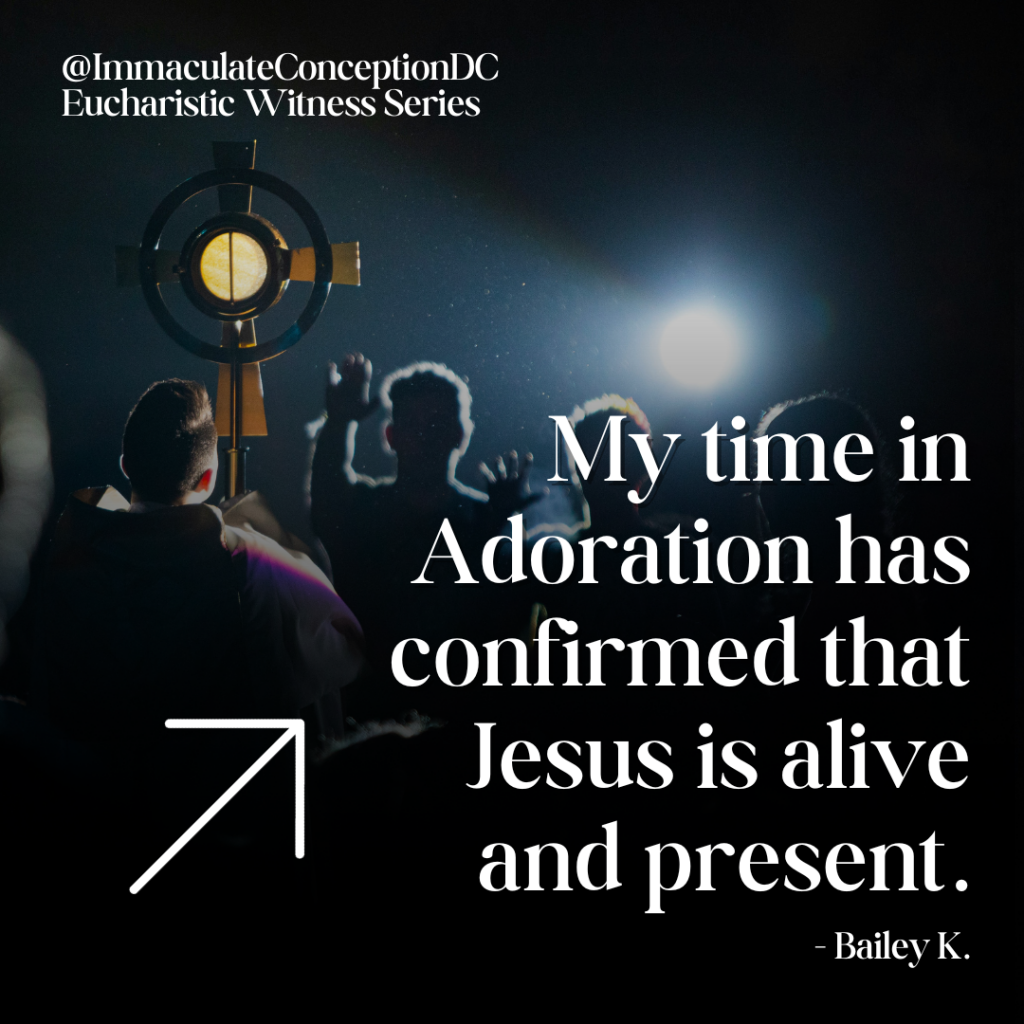 When I began high school, I was challenged on many points about my Catholic faith, including the Eucharist. I researched why Catholics believe in Christ's Real Presence in the Eucharist, and found the scriptural basis, the earliest patristic writings, and 2000 years of unbroken Church teaching all in accordance. I knew then that I would always be Catholic. 
Years later, during a time when I was living immorally and with insufficient regard for God, I found myself at a youth conference run by Franciscan University. During Adoration, near the back of a massive crowd, I looked at the stage on which rested the Blessed Sacrament. I asked, "Why are You so far away, Lord?" I audibly heard what I know to be His voice respond, "Why are you so far away?" Fear and awe gripped me. I avoided answering this question for some time before finally responding and altering my life. And though not quite that miraculous, my time in Adoration since then has always confirmed that Jesus is alive and present.
– Bailey K.